Teachers
        Anne Ryan, E-RYT, C-IAYT, R.A.H.P.
Announcement!
Anne has spent many years working towards professional certification in the newly minted field of yoga therapy. She has recently been awarded the designation of C-IAYT, certified Yoga Therapist (800 hour).

Anne Ryan received her yoga teacher training through Namaste International and is a registered yoga teacher (500hr) with Yoga Alliance. She brings twenty years of  experience in yoga and dance and the wisdom of her professional practice in aromatherapy, reiki and acupuncture to her teaching. Her study of Integrative Yoga Therapy (IYT 500hr) with Joseph and Lilian Le Page has deepened her commitment to teaching as a path to health and well-being, providing tools to help everyone live a more complete and balanced life.
Anne's interest in complementary health care started with a strong interest in maintaining her own health with as little intervention as possible. While working in a health food store in her early twenties, Anne's interest in the healing properties of plants blossomed and she began to study aromatherapy. She shortly set up practice as an aromatherapist and found she enjoyed working with clients, helping to expand their knowledge base. In seeing the growth of her clients Anne was compelled to embark on expanding her own education as well. She chose to pursue the energy modalities of reiki and acupuncture. Yoga and an active interest in Ayurvedic medicine have come to provide a container to hold all of these modalities. Over the last fifteen years Anne has developed a thriving practice at The Yellow House compromised of group yoga classes, individual therapeutically based yoga sessions and wellness counseling, incorporating all of her healing modalities. She looks forward to the challenge of expanding her scope to include Inner Quiet Yoga. Anne continues to actively pursue her education in yoga and healing arts and is always expanding on her healing philosophy.
Anne is a Professional Yoga Therapist, Registered Yoga Teacher, Certified Aromatherapist, Certified Acupuncturist, is a Reiki Master and holds a Bachelor of Fine Arts in dance.
The following is a list of some of Anne's underlying principles and techniques:
stress as the underlying factor in disease
relaxation allows the body to heal itself
health happens as we bring the body back to balance
Yoga and Integrative Yoga Therapy – identify and treat body imbalances, stretch, strengthen, increase focus and concentration, engage the five koshas
Aromatherapy – soothes the senses, relaxes the
body, deepens awareness and promotes healing
Reiki – deep relaxation, energy balancing
Flower Remedies – emotional health and well being
Bridget Cuff – RYT 500
Bridget took her first yoga lesson at 17 in the Sivananda tradition. As she moved, she continued to find classes in various schools of yoga. Following a car accident in 1988, her physician suggested yoga as therapy and she returned to regular classes in Peterborough. After a number of years she became interested in deepening her practice and enrolled in Namaste International YTT program (500 hours). Although initially using yoga simply for physical stability and flexibility, Bridget is now exploring the spiritual/meditative side as a tool for day to day living.
Completing her certification in 2004, she has continued to learn, qualifying under Judith Lasater in October of 2006 as a Relax and Renew trainer. In 2010, Bridget traveled to Chicago to study with Yin Yoga teachers Paul & Suzee Grilley and completed their intensive 25-hour Yin Yoga: Practice  & Theory Teacher Training. That same year she took  Donna Farhi's Spinal Integration Intensive in Pittsburgh. In 2011, she completed another 50 hour comprehensive Yin program with Biff Mithoefer and Kaline Alayna Kelly. Bridget has an on-going commitment to explore & develop her skills as both a yoga practitioner and teacher. She looks forward to implementing both her yin and restorative training into her teaching. Bridget has been teaching since 2003 and hopes to help students to explore & discover their own path of yoga.
        William James – RYT 200
Bill James is certified as a Kripalu Yoga Teacher (200hr).  His background is dance with a career spanning 40 years as a dancer, choreographer and teacher.  His primary interests are in his love of nature, music and of people, where his belief in empowerment guides him as he shares his knowledge through yoga, voice and dance.
Kim McWilliams – RYT 500                          
As a student of yoga for over 20 years, I have been influenced by several great teachers – all of them in the style of Vanda Scaravelli. Vanda says that "yoga should bring freedom to the body, all the freedom it needs."  This method continues to take me deeper into my body and allows me to do the things I enjoy such as gardening, golfing and skiing.  Yoga can take me to a place of stillness and calm and yet revive me with vitality and energy.  It is a wonderfully nourishing experience.
I love teaching, and began 25 years ago teaching fitness and aqua classes.  I continue to teach aqua classes at the Otonabee Inn as well as my yoga classes at Inner Quiet.  As I work with those in difficult or older bodies, I find Vanda's gentle approach is much appreciated by my students.
My yoga teacher training was completed in 2004 with Irene Beer at Namaste International – a 500 hour certification.  I later became the owner of The Humanistic Yoga Centre created by Irene Beer, fulfilling the role of both teacher and owner for 10 years.  During that time I suffered the loss of my mother and my spouse, yet the groundedness of my yoga practice allowed me to approach these experiences with acceptance, courage, gratitude and grace – as well as a sense of humour.  Yoga has been the foundation of my life, and has strengthened my spiritual muscle.  I endeavour to share these gifts in my classes.
In March of 2013 I sold the business to Anne Ryan, which allowed me to renew my focus and enjoyment of my role as teacher – that which I have always loved best.  I am so happy to continue teaching, and I look forward to welcoming all students – past, current and new – to Inner Quiet Yoga.
Janette Froncz
Janette is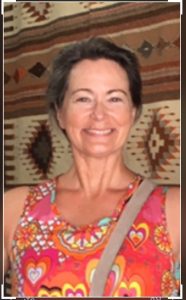 a certified Kripalu and Sivananda yoga instructor with 20 years teaching experience. Revitalizing the body, deepening awareness and nurturing the roots of health in body, mind and spirit is the core of Janette's personal practice and what she endeavours to share as a teacher. "Janette is a superb teacher who's class is welcoming to beginners, healing for those dealing with illness or injury and stimulating and demanding for those who want a challenge." ( Dr. Meg Luxton, Professor, School of Gender, Sexuality, and Women's studies. York University).
With an extensive professional background in theatre and dance Janette shares the benefits of yoga with children of all ages.
Pamela Van Nest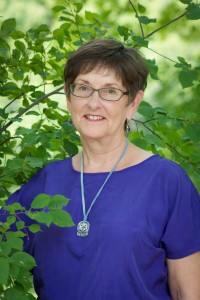 Confidence Catalyst Pamela Van Nest is an expert in taming self doubt. Clients know her as their expert to guide them to realign negative self talk to self compassionate inner confidence. She has a deep appreciation of the greatness in others and tools to address the incessant message of the inner critic.
Prior to becoming a Certified Coach, she spent 37 years as an educator. She faced her own inner critics and established PVN Self Compassion Coaching after retiring.
She rejuvenates her energy through yoga, singing, sewing, all while living in Peterborough.