Roadmaps to Well-Being
In the practice of yoga we are given several elegant roadmaps to help us create radiant health and well-being. These included, but are not limited to, the chakras (energy centers) system, the five elements, the five koshas (layers of being), plus mindfulness and meditation tools. Here at Inner Quiet Yoga we offer programming to introduce you to these maps, help you explore and find your path to wholeness.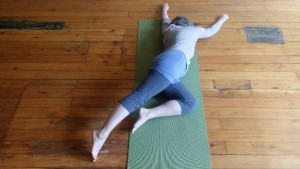 Pranayama – Healing with Breath and Energy
A weekend of breathing April 27 – 29, 2018
Friday 7 – 9 pm, Saturday and Sunday 10 am – 4 pm
Pranayama is the bridge between conscious and unconscious, and serves to integrate body, mind and spirit. In the practice of pranayama energy is stored, expanded, decreased or supercharged through the various breathing patterns.
Along with the theoretical background of breath and prana, learn a variety of breathing techniques – beginning, vitalizing, balancing, cooling – when to use them and why.
Suitable for everyone. 10 hours CE credits.
Cost: $195    Cancelled

Chakra Series #1 – The Experiential Practice
Step off th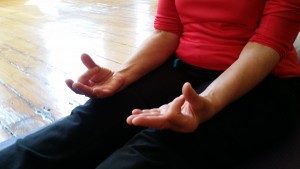 e rainbow bridge and into your own inner wisdom. Take your chakra practice beyond asana and pranayama with experiential tools to enhance your classes and deepen your understanding of the energy centres.
Dive into one chakra each week, embody the qualities and characteristics of the energy flow. Learn from deep in your tissues what each chakra has to offer you.
Intended as a complete series, please commit to attending all of the sessions.
Suitable for teachers and experienced students. 14 hours CE credits.
TBA