There are some new offerings this fall at Inner Quiet Yoga.
Morning Moves + Meditation – Wake up your body and set yourself up for the day with this one hour  class. A perfect blend of physical practices  and meditation = a full day of bliss! Tuesday and/or Thursday 7:30 – 8:30 am    $154
Yoga Tonic (formerly Be Gentle with Anne) – A beautiful blend of  yoga, somatic practices, restorative postures and breath. To tone you up, soothe your soul, ease your tension…take your tonic! Tuesday 7 – 8:30 pm/ Wednesday 10 – 11:30 am   $224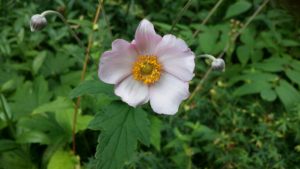 IYT Class – Specific practices for specific challenges, a therapeutic approach to yoga practice.  Fridays 2 – 3:30 pm   3 weeks/$48:
Happy Hips

: Sept 22 – Oct 6
Happy Hips?…well at least happier. Yoga grounded in somatic practices, meditation and breath work to improve and maintain your range of motion, to alleviate pain and improve how you move through your day. Bring energy into the the first and second chakras to support your structure and foundation…maybe your hips hurt because you are stuck in the mud!?
Better Balance

: Oct 20 -Nov 3
Having trouble finding your balance? In this therapeutic practice we look at balance as a global issue maybe its your posture, or a strength problem, dizzyness or stress, or even a need to look a your ability to focus and be present!  Postural assessment, build better alignment and strength, ease some tension, practice your mindfulness tools…find your balance.
Hope For the Holidays

: Nov 17 – Dec 1
Ahhh the holidays…both gift and curse! Navigate this time of the year with greater grace and ease. Restorative practices and pranayama to ease anxiety and build resilience. Kriyas (cleansing practices) to keep up your energy and clear your mind. Yoga to restore your sense of self.
IQY – YTT Practicum – This fall the hard working yoga students who are part of the 200 hour Yoga Teacher Training here at IQY will be offering classes as part of their practicum training. These will run for 4 weeks and you are invited to participate to help with their continued learning.
Wednesdays 5:15 – 6:45 pm
Sept 20 – Oct 11 with Rebecca/ Oct 18 – Nov 8 with Sarah/ Nov 15 – Dec 6 with Peggy
Saturdays 10:30 am – 12 pm Sept 16 – Oct 7 with Leigh – cancelled
Saturdays 10 – 11:30 am Oct 21 and 28, Nov 4 and 18 with Brenda
The Class Cards continue! – You can create your own yoga intensive, attending as many classes as you like, or adjust your class time to when you are available. Find the class that fits you best! Here are the rules: The card must be used up in the session of issue (eg. the fall session) and there must be space available in the class you want to attend , so please contact the studio to check on spaces.
5 class card (1.5 hour classes)  $80
10 lass card (1.5 hour classes)   $160
…plus all of our other classes…