Spring Classes
The Spring session of classes begins April 9. Maybe your week would feel better if you made the promise of a Wednesday morning class or an evening wind down. The schedule offers lots of options!
…your mat is waiting for you.
 
Yoga Teacher Training Information Night
April 20, 2018 6:30-7:30 pm
Whether you want to teach or take your yoga practice deeper, this program will provide you with the tools to fill your toolbox with yoga practices and techniques to create remedies for everyday life! Next YTT starts in September 2018.
Come, visit the studio and ask questions about the training.
Followed by a yoga nidra.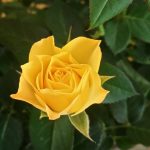 Pranayama – Healing with Breath and Energy
A weekend of breathing April 27 – 29, 2018
Friday 7 – 9 pm, Saturday and Sunday 10 am – 4 pm
Have you ever wondered about the breathing practices that you have been asked to do in your yoga class from time to time?  Learn more about the practice of pranayama in this weekend workshop. Pranayama is the bridge between conscious and unconscious, and serves to integrate body, mind and spirit. In the practice of pranayama energy is stored, expanded, decreased or supercharged through the various breathing patterns.
From the beginning practices of sensing the breath in the body, to energizing, balancing and cooling techniques to promote specific responses and states of being, pranayama is an accessible box of tools to enhance your practice and classes. Along with the theoretical background of breath and prana (life force), learn when to use them and why.
Suitable for everyone. 10 hours CE credits.
Cost: $195