I'm excited to announce that we have new teachers offering new classes at the studio! Come check out what they are offering: drop in $18/class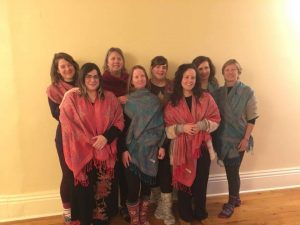 Yoga Refuge
Find your safe space with this gentle supportive practice. Take your time, deepen your body-mind connection and leave feeling grounded and light. Make your practice a refuge. With Rebecca Padgett. Six weeks Jan 9 – Feb 13.
Tuesday 5:15 – 6:45 pm  $96

Balanced Yoga, Balanced Life
Take time to honour yourself. Whether you feel like you are wrapping up a busy week or starting your weekend off on the right foot, invite yourself back to balance, centered and rejuvenated! With Sarah McCann Held.
Six weeks, Saturdays – February 10 – March 17.
Saturday 9:30 am – 11 am   $96